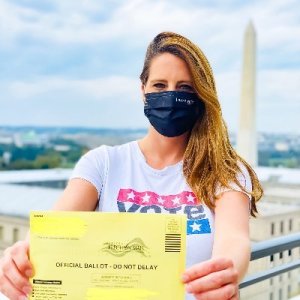 September 07, 2018
There's something happening in our country. Partisan politics seem to divide us more than ever. We see divisive rhetoric and actions around issues like immigration, health care, taxes, and almost everything in between. This divide paralyzes our elected officials, keeping them from passing legislation at every level of government. It even prevents many of us from forming friendships or meaningful relationships with people that hold political perspectives different than our own. A polarized populace unable to reach across the aisle or even across the fence is not the America that we have been raised to believe in, or what I believe any of us really want. The promise of America, of our democracy, has never been a guarantee. It requires something of each of us. If we want a government that represents us, we have to participate. And we have to work together, despite differences in perspectives or political ideology.
Read More
August 31, 2018
More than two centuries ago, fifty-five men from across thirteen American colonies established a government like none other before, a government where power was bestowed not by birth right or by armed might, but by consent. A democracy. The governed had, by the power of their voice and their vote, the right to determine who would govern them and accordingly, the right to remove them as necessary. Thus began what Alexis de Tocqueville described as "the great experiment" to see if man was truly capable of self government. With a lot of hard work, good leadership and not a little bit of luck, this government has endured- it has survived some less than competent and noble leaders and irrational decisions made out of fear, racism, sexism, partisanship and just plain ignorance. It has survived wars internal and external. It has, although not without pain, hardship and some serious missteps, integrated peoples of different races, ethnicities, identities and philosophies. The nation has moved forward in fits and starts, but it has moved forward.
Read More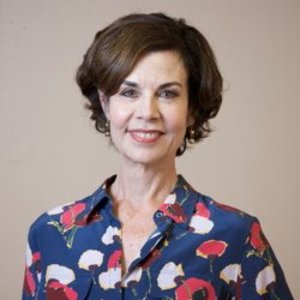 August 24, 2018
I had followed the story of the boys -- the Thai soccer team and their coach -- who were trapped in Tham Luang Cave in Thailand since June 23rd. When I passed a newsstand on Monday night and saw that four were rescued, I choked up for a second. There were still eight more and the coach to go. Scores of divers traveled to the cave from around the world to help with the effort and a Thai Navy Seal died trying to chart an escape route through the floodwaters that filled the mile and a half of treacherous cave pathways. Yesterday morning all the boys—the Wild Boars –were rescued.  At the end of one of the detailed accounts of the rescue operations, I read some of the notes that the boys had sent to their families, transported by divers who became the link between them while they were still in the cave.  Pipat Poti, who is 15, wrote to his parents, "Mom, Dad, I love you guys, and little sister Toi.  If I get out please take me to a pork barbecue place.  I love you Dad, Mom."  My heart skipped a beat.  Pipat, trapped in a harrowing maze with low levels of oxygen and facing a dangerous escape route, longed for his family and a small pleasure.  Pork barbecue.
Read More